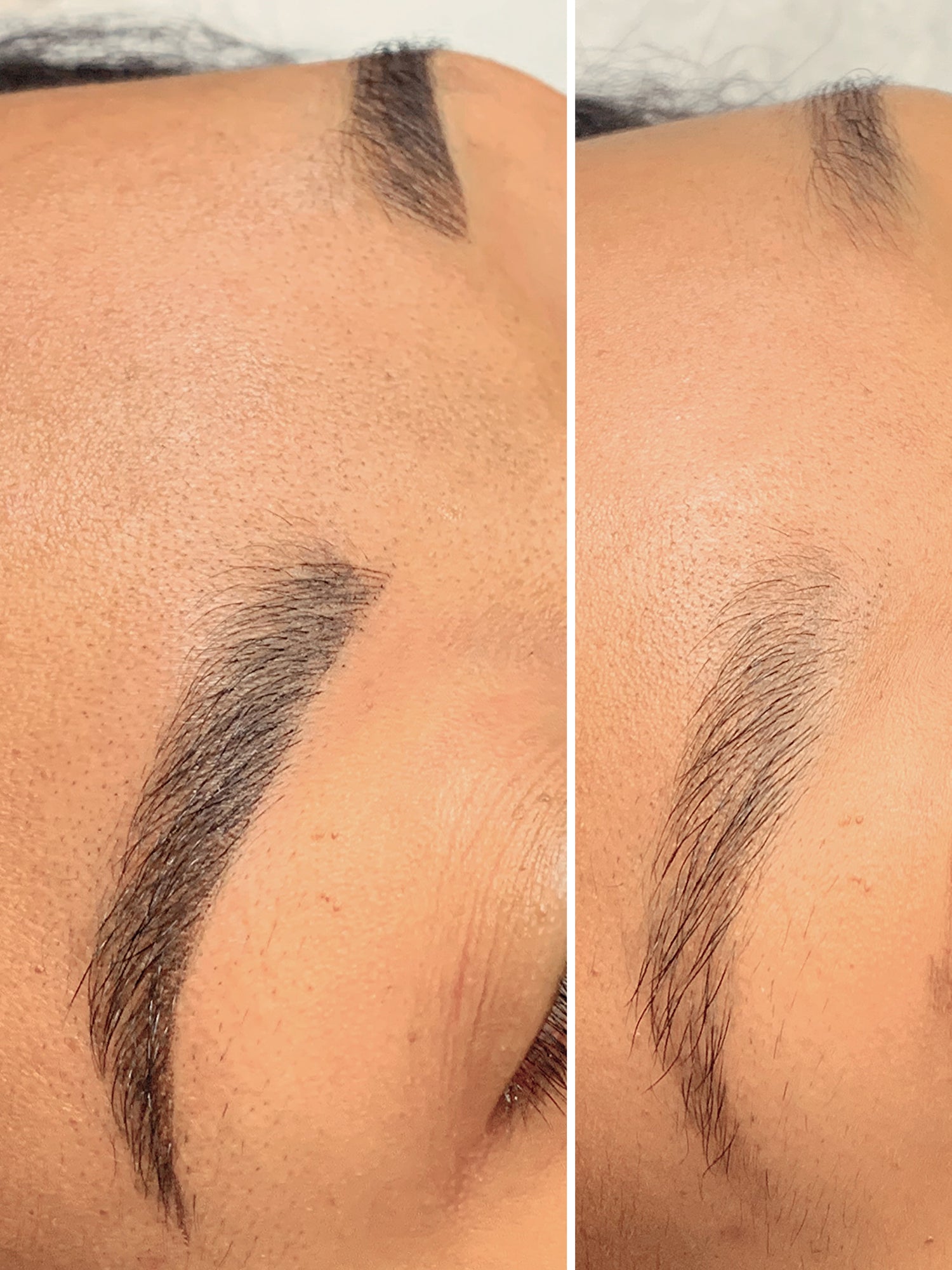 Hand-Crafted Brows
Anyone can have beautiful eyebrows with SofTap.
From young to mature, oily to dry skin, light to dark, and everything in-between, SofTap can make all your brow dreams come true.
Eyebrows
Flawless expression--without the pencil.
Have you permanently lost hair in your eyebrows due to tweezing or shaving? Are you applying brow pencil everyday in order to compensate for this? Do you have problems drawing them on straight? Wouldn't you just love to get up every morning with perfectly shaped brows?
Well, now your wish can come true with SofTap permanent cosmetics. If you are active and have a busy lifestyle, you will love the many advantages that permanent makeup has to offer. Not only will you have more time to do other things, you will feel wonderful knowing that you always look fabulous.
No matter what shape your brows are in now, permanent eyebrows can help you achieve anything from a subtle enhancement of color to a complete reconstruction of your existing eyebrow.
SofTap Brow Styles
Ultra-Light

The barely there powder brow look.

Ideal for those that almost never wear makeup.

Pencil Powder

A classic SofTap powder brow.

Enough pigment to make brows look full, while still remaining soft & natural.

Hairstrokes

Commonly referred to as "microblading," this brow has only hairstrokes for a light, fluffy, no-makeup look.

Ombre

A versatile look that blends cosmetic and natural - can be done in a powder, hairstroke, or combo effect.

Bold Definition

The most cosmetic look; gorgeous on those that wear makeup everyday.
Exceptional Products for Fabulous Brows
The SofTap powder brow redefined permanent cosmetics in the 80s and 90s.
With the gentle SofTap technique, patented hand tools, and high-quality pigments, permanent brows transformed from harsh & unnatural to delicate & desireable.
The brow possibilities with pmu expanded from the humble SofTap powder brow into a world of permanent brow artistry.
Artists around the world continue to use SofTap products for the most customizable eyebrows that can be applied to any skin type.
Want to See What Else You Can Do With SofTap?
Check out our other services below