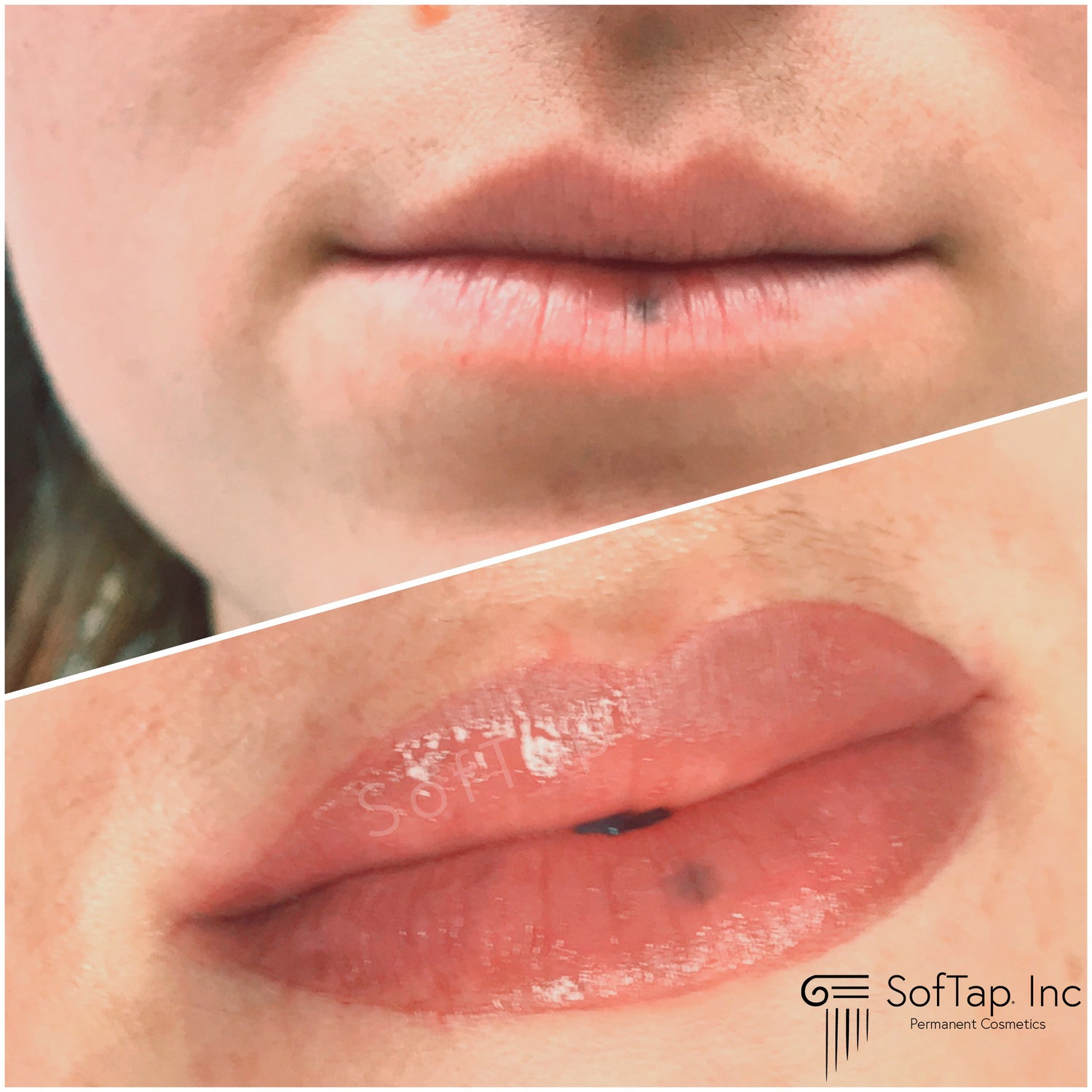 The Smiles Keep Coming
Lip procedures are well-known for their ability to restore youth.
Adding even a small amount of pigment can turn back the clock and make your perfect pout give you that little edge of confidence.
Lips
Irresistably kissable, anytime, all the time.
Your lips are used for many things--talking, eating, kissing, making faces--truly your mouth is one of your face's most prominent features. It's important to have it well prepared for your day, smooth, moisturized, and of course attractive. Do you spend a lot of time lining and coloring your lips every day? Do you worry about your lipstick coming off all the time? Wouldn't it be fabulous to know that your lips are done perfectly, 24 hours a day?
Well, your dream can now come true! SofTap Permanent Cosmetics is the most natural way to look your best, 24/7. Permanent cosmetic professionals can give you beautiful, full, and irresistably kissable permanent lips. SofTap Permanent Cosmetics can give you anything from a slight shape adjustment to a complete recoloring of your existing lip. The best part is, the results are so natural only you will know the difference!
Natural imperfections, such as poor shape or receded lips can be corrected with SofTap. You don't have to have perfectly molded lips to have permanent makeup. Slight adjustments can be made in design to give you the illusion of younger, fuller lips.
SofTap Lip Styles
Lip Blush

Currently the most popular style for lip pigmentation.

A kiss of color, perfect for those that prefer a boost of pigment, but don't want a lipstick look.

Lip Line & Feather

Most ideal for clients that need to reinforce the shape of their lips, but still have a good amount of natural color.

Especially great for mature clients.

Full Lip

Sometimes referred to as "Magnum" Lips, this procedure has the most coverage and boldest color saturation.

Excellent for clients that prefer to wear lipstick everyday.
The Best Way to Enhance Lovely Lips
The perfect pout can be achieved with SofTap tools & pigments.
Lips can be contoured by using a variety of implements and colors to add anywhere from a light blush of color to full lip feather & fill.
Experienced artists thrive in the art of lip procedures; join the SofTap family in hand method pmu to unlock long-lasting lip beauty.
Want to See What Else You Can Do With SofTap?
Check out our other services below